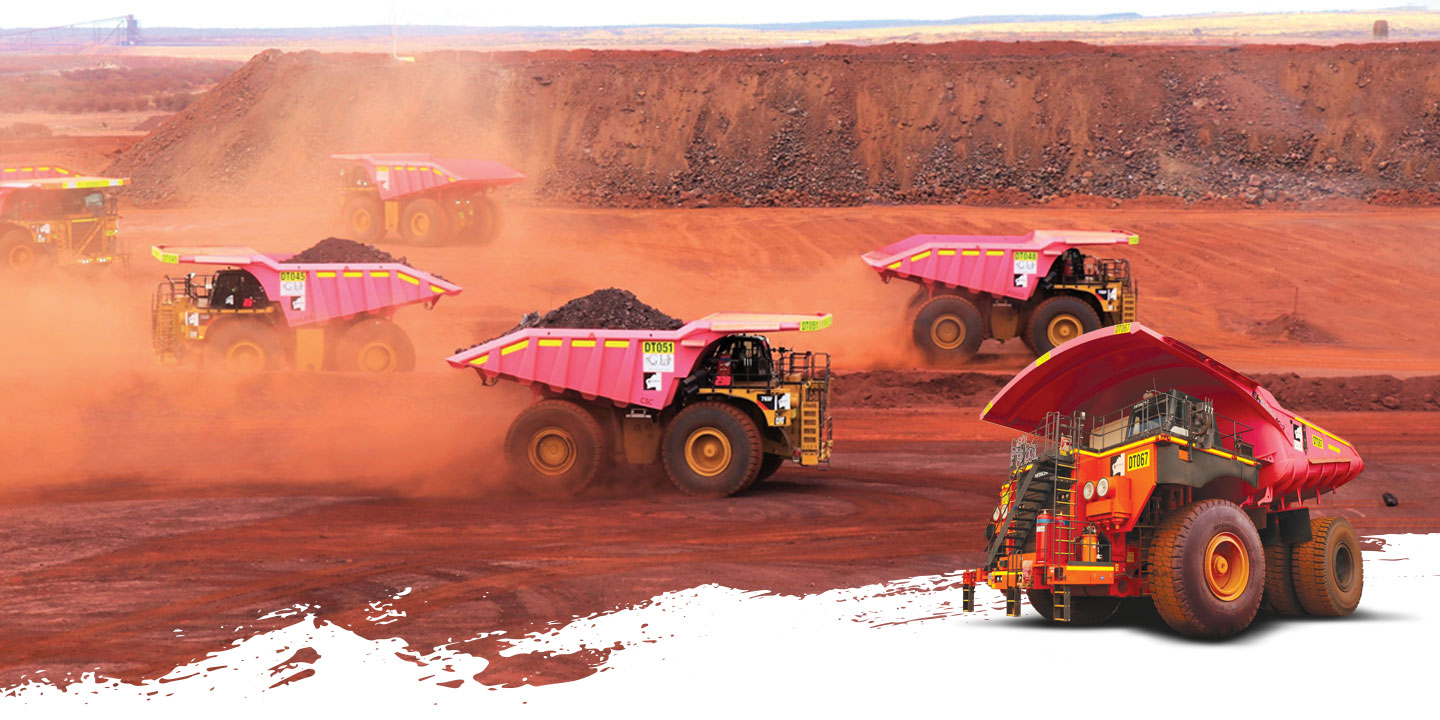 Welcome & Happy National Mining & Related Industries Day 2023
National Mining & Related Industries Day is a day founded by Co-Patrons Mrs. Gina Rinehart AO and Mr Tad Watroba on 22 November to appreciate and celebrate the enormous contribution and vital role importance of our mining and related industries.
Mining is critical to our lives and our living standards. From our buildings and infrastructure to medical equipment, farming equipment, phones, cars, planes and trains, mining touches our lives each and every day. It also provides the jobs, wages, export revenue and national wealth that underpins Australia's world-coveted living standards.

Each year, to celebrate this important day, people gather from across Australia, to celebrate the industry which is so vital to Australia – an industry built by many remarkable Australians, and one which contributes to all our lives.
For 2023's celebrations, guests were treated to dinner under the stars in the Pilbara, West Australia's mining capital.
This year was again a wonderful celebration to recognise an industry which is so essential to Australia.

Mrs Gina Rinehart AO National Mining & Related Industries Day Speech | 2023
Good evening, distinguished guests, special guests and friends, Tad, thank you for your beautiful speech, and, for being by my side through all the difficulties, for more than three decades.
Welcome everyone to our evening at Roy, to celebrate our National Mining and Related Industries Day. How about we start with a Pilbara-shaking round of applause for our vital, nation-building industry and for our patron, Tad, and all those who stand up for mining and contribute to it.
It's great to be here with you at Roy. What a setting we are dining in, sitting amongst vibrant pink lit trucks and train, even aerial acrobats, unique and fantastic isn't it! I hope all our Roy people are "walking tall" as they welcome you to our unique mega project on national mining day.
I love hearing from our valued Roy team that we have built the best mining company in Australia. Please join me in another round of applause for each of the Roy staff who are with us tonight, the many staff who've contributed to make this night possible, and amazing, and to all our fantastic Roy staff.
As Tad mentioned, eight years ago today, Tad and I were at Port Hedland celebrating National Mining Day. That day, we were also celebrating the first train of Roy ore arriving in Port Hedland.
As the saying goes, it takes many years to become an instant success.
Certainly the case with our company; there were many years of long hours and little income, what income we had had to pay back mistakes of the past and use to defend ourselves and our tenements in various forums over years, and we had to borrow money to make what we did possible. I'm mentioning this, because too often today, youngsters who've been to uni don't want to do work they think is below them, and want to jump into senior roles for instant success skipping the hard metres, perhaps with the feeling that their private education or time at uni means they should pick and choose what work they do.
I think part of my success was, despite a private education and with what was required back then, high enough marks to get into uni, that this didn't gave me such an attitude. No matter how menial the work, if it needed to be done I had to get on and do it, whether that's xeroxing all day, making coffees for late night workers, opening station gates, pumping fuel into light aircraft, working weekends and public holidays, checking typing, writing meeting notes, in short, don't be too fussy and work shy. Of course, there's many fantastic youngsters who already get this, a joy to meet. At Roy we had to waste time and money on work I sure would have preferred not to have to do so much of, to get through more than 4,000 government approvals and licenses, that was pre-construction, even more for construction, plus more government hurdles which for a while effectively landlocked our project, to get to eventually constructing Roy.
How have we done in those eight years?
Well here at Roy, we have contributed:
 $3.1 billion in royalties to the West Australian government.
 $300 million in payments to local indigenous groups.
$5.6 billion in company tax.
$200 million in payroll tax.
$1.1 billion in employees' tax. Yes, the mining industry in Australia pays some of the highest wages on average, in the world.
The list of taxes plus license fees expense doesn't stop there.
Of course, these tax figures need to be adjusted upwards if you add the taxes and royalties Atlas and HPPL paid. Indeed, just for 2021-22, that amounts to over $2.66 billion in company tax, meaning we pay more than Westpac, NAB or ANZ federally, and yet more if you add the state royalties our companies pay.
This, from our companies alone, including the royalties to the state, is enough to pay for around 31,300 police officers, or 38,300 teachers, or 42,100 nurses.
And, that's separate from the tens of billions in payments to our suppliers, and the indirect creation of hundreds of thousands of jobs. It is also on top of our paying back, ahead of schedule, some $10 billion of debt needed to build our mega Roy project. A few sleepless nights involved with all that!
Of course iron ore provides far more than taxes and royalties, you can't make steel without iron ore, the foundational material for cities and lives; from hospitals and bridges and factories to medical equipment and apartment buildings and more. Strange world without all of that, wouldn't it be.
You may have seen in the media recently, this new Roy loco now appearing on the screens.
Another first for Roy, the Pilbara and the mining industry, working with our partner Wabtec to achieve the first battery driven loco, which can generate power through regenerative braking as it travels downhill to our port and then make the 344 km journey back to our mine, thanks to this world leading technological effort.
What we learn from this technology can be applied in other trains, it again showcases how the mining industry can benefit the broader country. We've just won two more awards a few days ago at the Prospect Awards, for our automated truck system, a different system to others, as can accommodate different vehicles, and what we've learnt from this, we've passed to various city councils across our country, to make safer their garbage trucks and other city vehicles.
And while you're here, perhaps you'd like to know, what else is happening at Roy. I have asked our Roy team to harness Artificial Intelligence to help our daily operations and planning. The feedback I've had is that most of our staff have been learning to use AI, and are enthusiastically finding more and more uses for AI. This year, Roy became the first mining company to develop an in-house AI Language Model, called RoyBot.
We've also successfully developed machine learning models that act like a crystal ball, predicting wear on conveyor belts and pump failure times. And we're spreading to other maintenance items. This will reduce our unplanned maintenance costs and keep our operations running smoothly. Safety reports are now more timely, and help us pinpoint and deal better with safety issues. And when it comes to our ore, we're using AI to predict its characteristics before it reaches the processing plant. This helps us optimise our operations. At the port, we have started to use AI to monitor ore loading and the plimsoll line more safely, efficiently and more accurately.
The mining industry as a whole over the past eight years, has delivered some $240 billion in taxes and royalties and over $261 billion in wages directly, many more indirectly.
Our mining industry has enabled for millions of people around the world, farming equipment, manufacturing equipment, trains, planes, solar panels, wind farms, electric vehicles, and so much more. Now, wouldn't you think with all that mining contributes to our living standards, our governments would welcome the mining industry? Need I say the darned obvious, no!
Surely it should be common sense to realise, the consequences of high taxes and tape, less investment and consequently, less revenue to support living standards. Yes, you've heard me complain about government tape over years, but now it's reached the point that there's just so much tape, those in government aren't making approval decisions, and, staff involved in the real world trying to achieve approvals don't see light ahead in the long tunnel anymore, and are becoming demoralised.
Someone who gets the importance of common sense is the leader of the opposition in Canada, we need this echoed loudly in our country, Pierre, welcome and over to you.
Well done Pierre.
Platitudes and press releases move precisely zero tonnes of iron, copper, nickel, rare earths or any other mineral.
Ditto expensive government visits to overseas countries with purported missions to increase trade, but at the same time, standing on the project pipeline with their increasing tape, to make more production at best long delayed, or impossible.
Our national day is an opportunity to remember, we truly are the engine room of Australia. Let's not forget, we contribute more revenue than all other industries in Australia combined, and we need to encourage our governments not to forget this either.
On our national day we should urge continual speaking up on behalf of our industry because, to misquote Thatcher, businesses get the government they deserve. Many have been unwilling to speak up. Churchill's words shouldn't be forgotten, quote: "each one hopes that if he feeds the crocodile enough, the crocodile will eat him last." As an industry, we need to do far, far more to speak up for the future of our industry; we should be proud of mining, which our country and the world needs.
As I've asked before, please devote no less than 15 minutes each day to speaking up, be this via letters to media or government, comments online, social media, or as members of political parties, grab those minutes, whether it be waiting in doctors or dentists surgeries or airports, waiting for food orders, riding in planes, buses or trains, or during TV ads. And now I'm suggesting something in addition. Encourage and support people from our industry, to put themselves up for parliament. We need strong people in government, not afraid to stand up for common sense, and for mining.
Mining, like farming, are called primary industries for a reason: they are the first thing required to move human living standards above the most basic conditions.
To all our politicians including in that faraway place, Canberra, thousands of kilometers from the great revenue providing mines, why don't you base some departments here in the Pilbara, learn about where Aussie's revenue is generated, and hopefully learn that it's not a good idea to keep adding government burdens to an industry supporting both government spending and the living standards of Australians.
Let's hear from one of the most interesting and successful men in the world, Elon musk:
Well said Elon.
If governments don't urgently introduce such a garbage collection for old regulations, and if they keep piling up more, they threaten their own stated agenda for net zero, which requires many more mines.
For instance, an onshore wind farm, according to the international energy agency (IEA) requires nine times more minerals than a gas fired power station of similar capacity. And an electric vehicle requires six times more minerals than a fossil fueled vehicle.
The IEA estimates that by 2040 demand for graphite will be 8 times higher, for nickel 7 times higher, cobalt 6 times higher, manganese and rare earth elements 3 times higher, and copper double, compared to 2020.
While our government is turning the tap to tie primary producers to net zero, they're standing on the hose.
The federal government even acknowledges that "despite high commodity prices, mining investment is forecast to be flat.
Take for instance, McPhee, a project not far from Roy infrastructure.
We're proposing to mine up to 14 million tonnes of iron ore a year from McPhee. That's represents about 1.5 percent of WA's current iron ore production.
The project has a very small footprint because it will utilise existing infrastructure, including Roy Hill's processing, rail and port facilities.
McPhee was referred to the EPA in February 2021. We took a final investment decision in April 2022, and we should have been celebrating first ore any day.
Instead, we might get final approval in June 2024, and if so, we'll be lucky to celebrate first ore in 2025, four and half years after we first went to the EPA and well past when we should have been shipping product overseas, generating high salaries and tax revenue.
These kinds of delays make Australia increasingly unattractive for investment. And if they occur for a relatively small project, 1.5 percent of WA's iron ore production utilising mainly existing infrastructure, what hope do larger projects have?
As we know, such delays face the risk factor that commodity prices may decline while waiting for approvals, which can make investors walk away from high-cost Australia.
Too often the bureaucrats causing these delays do not understand, in the words of the CCI WA, "the commercial realities of business."
It gets worse when, on top of all the uncertainty, delay, and over-reach, the government then provides taxpayers funding to activist groups who launch legal appeals, as we have seen with the Environmental Defenders Office.
Where is our strong voice, asking such use of taxpayers' money cease? Where is our strong voice, adding, legal appeals should be restricted to only those who have their own property interests directly affected.
These actions or lack thereof are not consistent with a government that says we need more mining to achieve the net zero goals they want to achieve!
Common sense should yell, if governments impose onerous burdens, such as they are doing, investment will walk to other countries, e.g. the BRICS countries, Australia is not the only country that has minerals. But what we do have is no child slavery, unlike some of the other countries that our government will be forcing investors to go to for the minerals the world needs.
Our government should throw away inconsistent policies, like we see with their not allowing veterans, pensioners, uni students, and non-violent, non-dangerous prisoners to work as much as they'd like, and let job vacancies be filled. A common sense win-win-win solution that would help businesses, provide more revenue, and bring better lives to many Australians.
Where is the sense in restricting our own citizens from working, while bringing in more immigrants, when our hospitals already can't cope, they even have to turn away emergency patients, our police already can't cope, crime is rising, traffic, travel safety and parking sure won't benefit, and as for housing, how are we going to house all the extra people, when we already have our own sleeping in cars and increasingly on the streets.
Plans to spend taxpayers' money on more housing, hasn't the government cocoon realized, the long waits for concrete and other supplies?
The reality of what the government is doing with its excessive and complicated tape, and the risk of bad policies being introduced, is that we risk not even achieving replacement tonnage to maintain current production, let alone massively expanding across a range of minerals and metals.
Without the mining industry, and the related industries it supports, Australians would be much poorer.
With each new mine we open, the living standards of Australians increase, and our exports help to support living standards around the world.
With each new mine we open, we provide billions of dollars to our government for our critical defence, hospitals, emergency services, veterans, aged care, nurses, police and more.
With each new mine we open, Australia becomes a greater country.
Let's not be an industry of crocodile feeders, but of nation builders.
Please enjoy your evening, delighted we'll soon hear from another outstanding leader, the Hon Peter Dutton.
Thank you.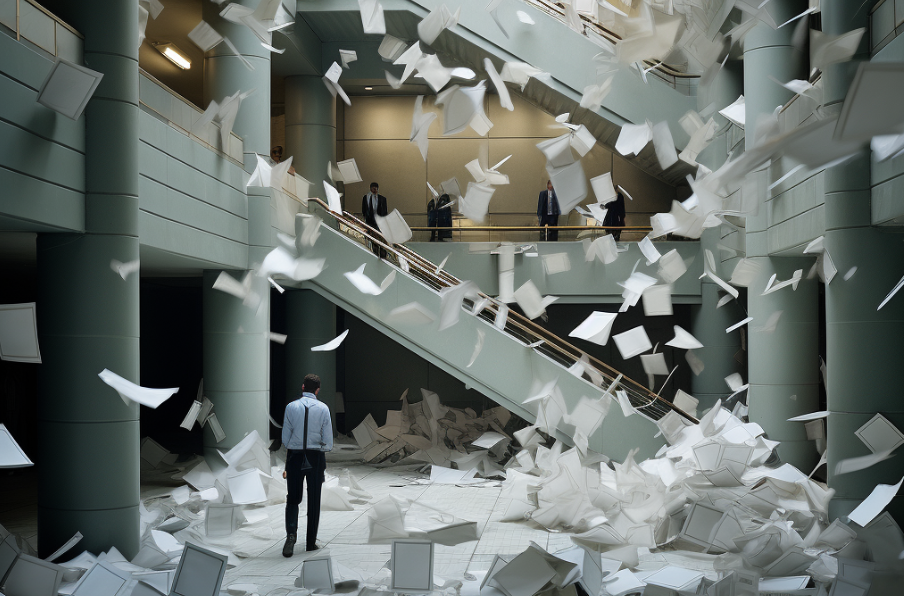 Employer groups have accused the Government of hiding from scrutiny with a plan to ram through dozens of changes to the controversial industrial relations laws this week. "These changes will affect every business and every worker, and rushing amendments without proper consultation will do nothing more than tinker at the edges of the 800 pages of legislation," the statement says."Unfortunately, we, Australia's leading employer groups, believe the Government is unwilling to listen to any views which they do not agree with."
Read More

We are investing in Australian jobs and look forward to you joining with us to continue to build prosperity for our great nation, and to set yourself up now and into the future.
In every corner of this great country, Australians are chasing their dreams to be the best at what they do.
Like these great Australians, we continually strive to be the best at everything we do.
We have varied and exciting career opportunities across our mining and agricultural businesses. To join Australia's most successful private company, head to www.futureaustralianjobs.com for more information.