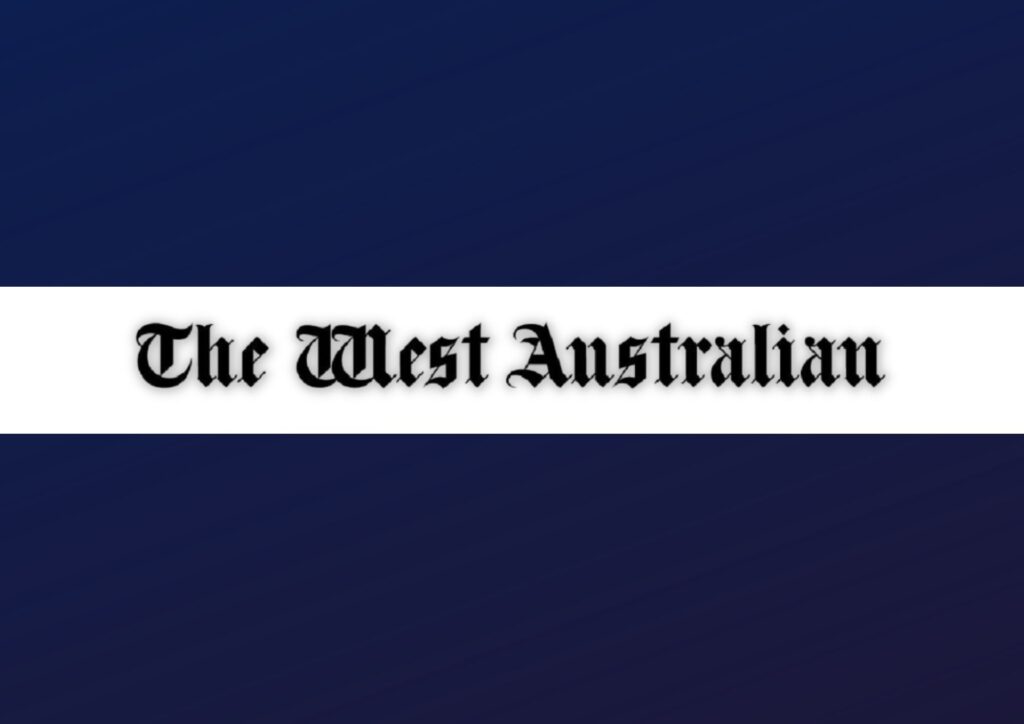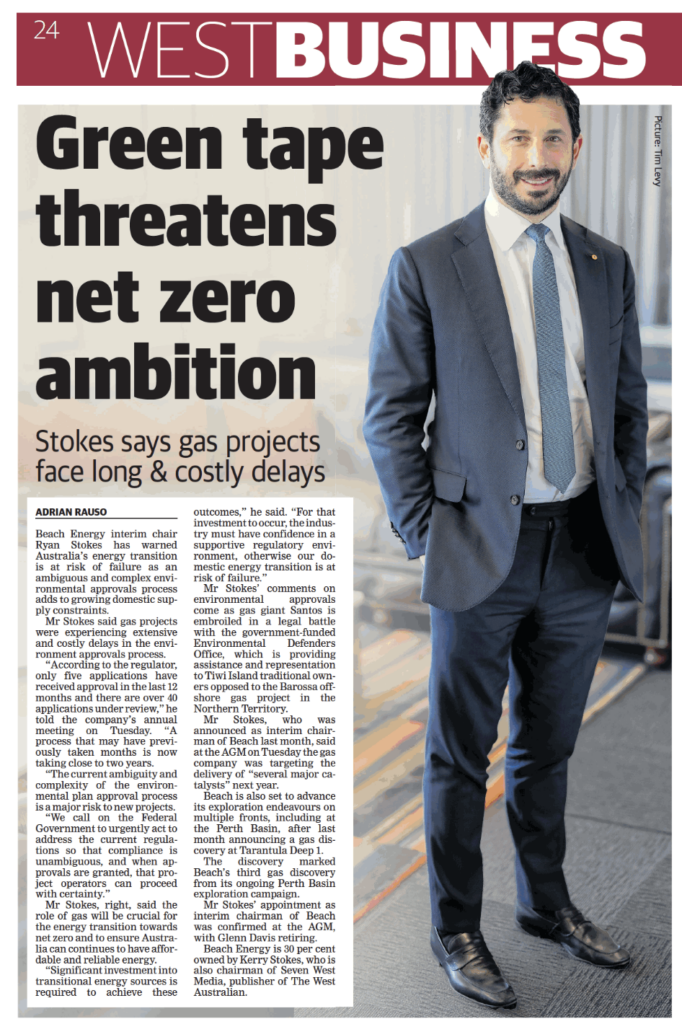 Article by Adrian Russow, courtesy of the West Australian.
Stokes says gas projects face long & costly delays.
Beach Energy interim chair Ryan Stokes has warned Australia's energy transition is at risk of failure as an ambiguous and complex environmental approvals process adds to growing domestic supply constraints.
Mr Stokes said gas projects were experiencing extensive and costly delays in the environment approvals process.
"According to the regulator, only five applications have received approval in the last 12 months and there are over 40 applications under review," he told the company's annual meeting on Tuesday. "A process that may have previously taken months is now taking close to two years.
"The current ambiguity and complexity of the environmental plan approval process is a major risk to new projects.
"We call on the Federal Government to urgently act to address the current regulations so that compliance is unambiguous, and when approvals are granted, that project operators can proceed with certainty."
Mr Stokes, right, said the role of gas will be crucial for the energy transition towards net zero and to ensure Australia can continues to have affordable and reliable energy.
"Significant investment into transitional energy sources is required to achieve these outcomes," he said. "For that investment to occur, the industry must have confidence in a supportive regulatory environment, otherwise our domestic energy transition is at risk of failure."
Mr Stokes' comments on environmental approvals come as gas giant Santos is embroiled in a legal battle with the government-funded Environmental Defenders Office, which is providing assistance and representation to Tiwi Island traditional owners opposed to the Barossa offshore gas project in the Northern Territory.
Mr Stokes, who was announced as interim chairman of Beach last month, said at the AGM on Tuesday the gas company was targeting the delivery of "several major catalysts" next year.
Beach is also set to advance its exploration endeavours on multiple fronts, including at the Perth Basin, after last month announcing a gas discovery at Tarantula Deep 1.
The discovery marked Beach's third gas discovery from its ongoing Perth Basin exploration campaign.
Mr Stokes' appointment as interim chairman of Beach was confirmed at the AGM, with Glenn Davis retiring.
Beach Energy is 30 per cent owned by Kerry Stokes, who is also chairman of Seven West Media, publisher of The West Australian.