Article by Brad Thompson courtesy of the Australian Financial Review, sourced via Hancock Energy.
Mineral Resources boss Chris Ellison has delivered a $1 billion ultimatum to Western Australia's Labor government over its domestic gas reservation policy.
Mr Ellison said MinRes would not build a large-scale gas plant in the Perth Basin unless the WA government ditched restrictions on the export of gas from onshore projects.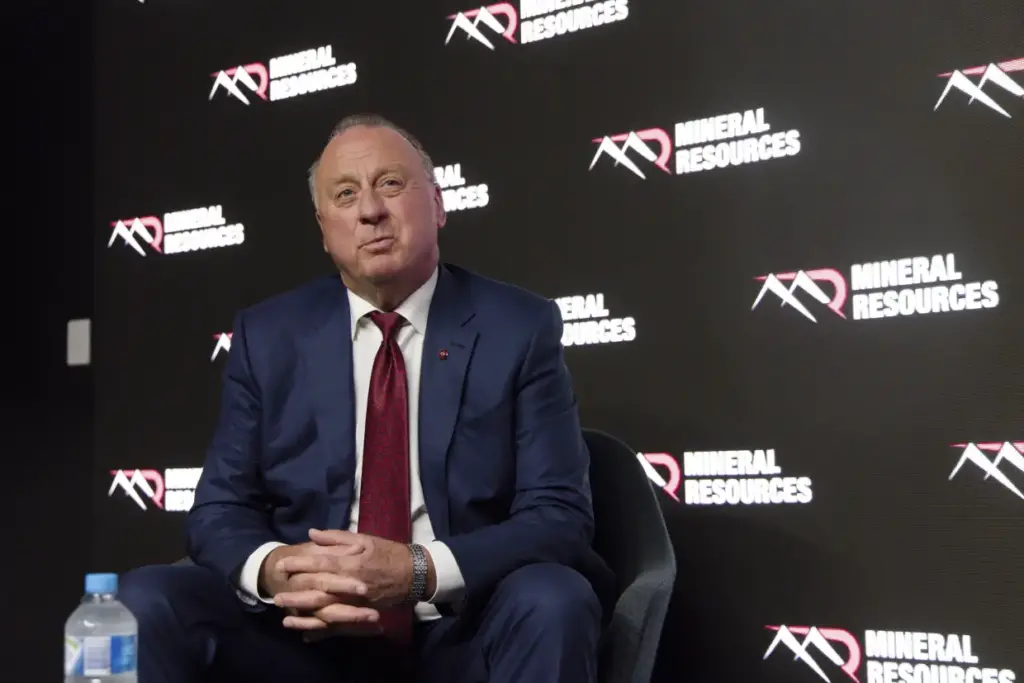 The company is lobbying the government hard before a final investment decision early next year.
MinRes wants to export gas from a 250 terajoule-a-day plant for about five years, and then tackle an expected shortfall in the domestic market. The WA government has doubled down on its policy of not allowing gas exports from the Perth Basin, except for the Waitsia project involving Kerry Stokes-backed Beach Energy.
The ultimatum was delivered before MinRes hosts a $6000-a-seat Labor fundraising event billed as a thank you to former premier Mark McGowan, who now works for the company as a consultant, at its headquarters.
"We like to show off our building, and we support all political parties across the board, federal and state," Mr Ellison said at Thursday's annual meeting. "Someone has to. They have got to get funds from somewhere to do what they do. The experience I've had with this state government is that if there's something that's good for WA, they'll get behind it."
The diversified miner, which spans iron ore and lithium interests, declared SQM's $1.6 billion takeover offer for Azure Minerals "dead in the water" amid a battle for control of the exploration target.
Mr Ellison said MinRes wanted a big piece of Azure's Andover project in WA in a blow to any hope of the Chilean lithium giant succeeding with its takeover tilt.
MinRes has a 13.56 per cent stake in Azure, Gina Rinehart 18.9 per cent and SQM 19.9 per cent. Prospector Mark Creasy separately owns 40 per cent of Andover.
"If you look at the share register, you'll find there are probably about half a dozen different organisations that actually own almost all of Azure. I'm not sure of any of those are willing sellers," Mr Ellison said. "A couple of them, I'd imagine. But there's probably three or four in there that are buyers."
Asked if he was interested in buying the Creasy stake in Andover, the MinRes boss said: "I'm sure that all of us would like to buy it. But it's just a question of time and price."
Azure stock closed at $4.02 on Thursday. SQM offer is pitched at $3.52 a share.
Mr Ellison denied claims that he was working in concert with Mrs Rinehart's Hancock Prospecting as part of a strategy to lock up lithium assets in WA's Pilbara and Goldfields regions.
MinRes took over the running of the Bald Hill lithium mine on November 1, giving it three lithium mines and processing plants in WA.
Mr Ellison declined to comment on how much MinRes paid for Bald Hill but said it was immaterial. His comment will come as a blow to shareholders in its Singapore-listed former parent, Alita Resources, who were pushing for a high price.